Comprehensive Periodontics
Services
General, Cosmetic, and Restorative Care

If you are looking for a long-lasting solution to replace a missing tooth or teeth, dental implants from Premier Periodontics may be a great choice. Dental implants look, act, and feel just like real tooth structure. To fix a gap in your smile or restore your ability to eat and speak comfortably after tooth loss, make a consultation at Premier Periodontics to learn if you are a candidate for implant dentistry.

Osseous Surgery
 Gum disease can cause an increase in the size of these pockets leading to a buildup of bacteria that appear as a sticky and colorless plaque. The Osseous surgery is a procedure that gets rid of bacteria living in these pockets in which a surgeon cuts back your gums, removes the bacteria, and repairs damaged bone.

Gingivectomy
If you're experiencing sensitivity, pain, swelling, or any other discomfort due to a gum related disease, Gingivectomy Surgery can help alleviate this pain and your primary dentist may recommend this procedure to prevent further gum damage and for easier cleaning.

Ridge Augmentation
A ridge augmentation can help shape and contour your gum and jawline to what it was before any teeth were removed or any alveoli were damaged. After a successful ridge augmentation, you will have enough healthy bone to support future dental implants.

Grafts
A bone graft is used to recreate bone and soft supporting tissues lost due to trauma or periodontal disease. If you have periodontal disease, you may be losing bony support around your teeth, and in order to avoid extractions, your periodontist may recommend regenerating the lost bone with a grafting procedure.

LANAP is a minimally invasive periodontal procedure that utilizes a pulsing laser which is absorbed by infected and inflamed tissue. The diseased tissue and bacteria which have a darker pigment than healthy tissue are "zapped" away, leaving behind only healthy gum tissue.
A More Comfortable Approach
Many of our advanced procedures provide a more comfortable alternative than traditional surgical measures and helps to reduce the need for incisions or sutures. Before beginning any treatment procedure, our caring support staff will give you an idea of what to expect throughout the process. Rest assured, we only invest in technologies that are proven to enhance the health of patients and facilitate our efforts to restore periodontal health and wellness in the best possible way.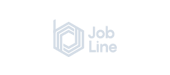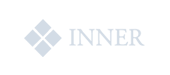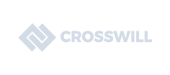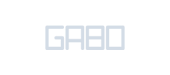 Ready For A Premier Experience?